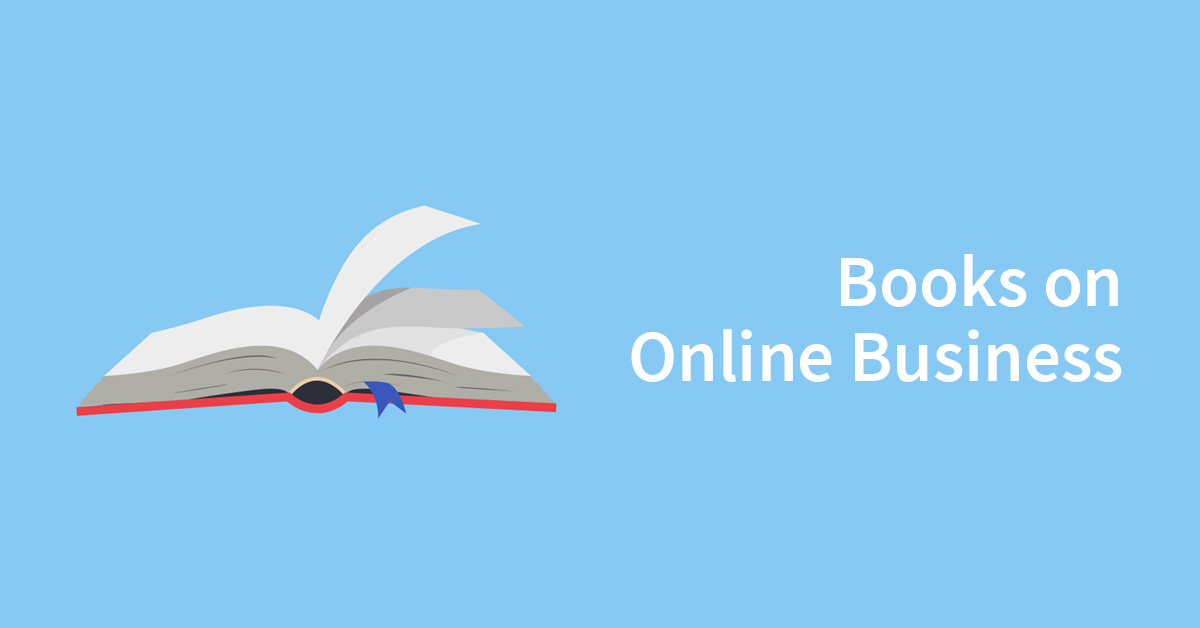 Are you an entrepreneur?
If yes, you would have already realized the power of books in your life.
And if your business and life are so much into the digital world, here's a list of books that will help you succeed. 
Some of these are new titles and some others have been in the market for a while. But you can be sure that none of them are going to disappoint you.
Out of these 9 books, some will make you a better entrepreneur in the digital world and others will help you create killer content and will also teach you some of the most wanted digital marketing skills.
Let's have a look at them. 
Top 9 Online Business Books: A Quick Overview
These are the top 9 online business books to read in 2020.
Now, let's dive a little deeper into each of these titles. 
1. Crushing It: How Great Entrepreneurs Build their Business and Influence and How You Can, Too
Author: Gary Vaynerchuk, Published: January 2018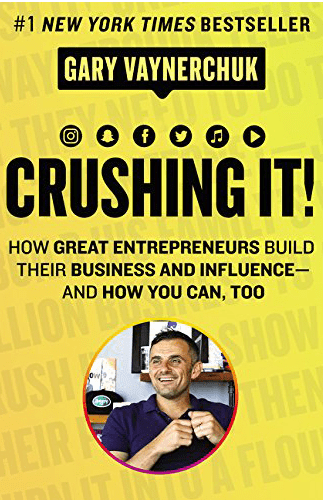 How to make the best use of social media in your entrepreneurial journey?
That's what you are going to learn through Gary's books.
'Crushing it' talks about the best ways to turn your unique ideas into a revenue stream by making use of social media.
It quotes real-life stories from entrepreneurs who utilized various social media platforms to build their business. The book also has success stories from people like Pat Flynn which makes it super interesting to read. 
Gary also includes a huge chunk of advice in this book on how to become successful in business and life.
Get a copy and be inspired.
2. The Conversion Code: Capture Internet Leads, Create Quality Appointments, Close More Sales
Author: Chris Smith, Published: February 2016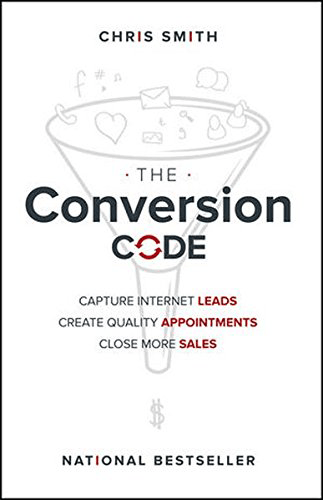 Conversion Code is all about closing more sales in the digital era.
This book teaches how to effectively generate more leads from the internet, get appointments and win more customers.
If you own a small business or work in the Marketing domain, this title will be a great companion. It will also tell you about making the best use of various internet-based channels like emails, blogs, and social media to better reach prospects and drive conversions. 
Don't miss this title if you are planning to take your online presence to the next level and maximize conversions. 
3.

DotCom Secrets: The Underground Playbook for Growing Your Company Online
Author: Russel Brunson, Published: April 2015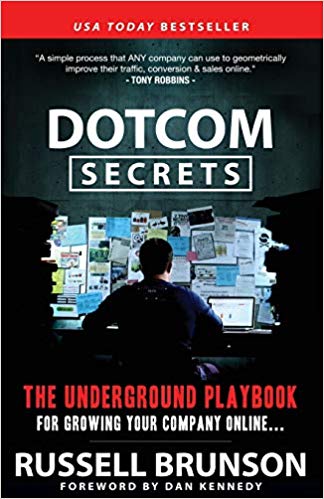 This book is one of the very recent additions to this list. Though I knew this book was around, somehow I was a bit skeptical about the reviews before finally getting a copy. 
This is a 'must-read' title if you want to master the art of creating sales funnels online. 
DotCom Secrets is written by Russel Brunson, the guy behind the renowned funnel building tool – ClickFunnels.
This book is not a typical 'how-to' or 'blueprint' kind of material, but has proven strategies that will help you build a sustainable online sales funnel. 
It also explains concepts like value-ladder and funnels with examples and reusable scripts. 
I would highly recommend this book to everyone who's trying to build a successful online business. 
4. Everybody Writes: Your Go-To Guide to Creating Ridiculously Good Content
Author: Ann Handley, Published: 2014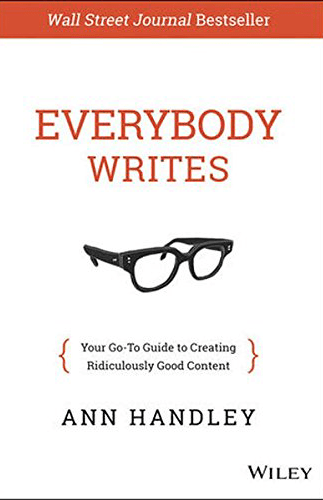 Do you spend a lot of time writing content for websites, marketing materials or even social media posts?
If yes, here's a must-read title for you. 
The author here tells about how you can create high-quality content to drive the attention of your potential customers. And if you are a blogger or content marketer, this book has a good amount of actionable tips to guide you. 
5. How to Make a Living With Your Writing: Books, Blogging and More
Author: Joanna Penn, Published: July 2015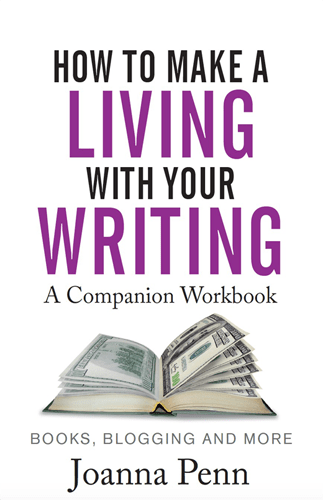 This is a tiny book but contains a tonne of actionable information.
I would suggest you to have a look at this title if you are pretty serious about your writing and making some money out of it. 
The tips and tools mentioned in this book are absolutely helpful for bloggers and online publishers. 
Highly recommended for beginners.
6.

Cashvertising: How to Use 100 Secrets of Ad-Agency Psychology to Make Big Money Selling Anything to Anyone
Author: Drew Eric Whitman, Published: 2008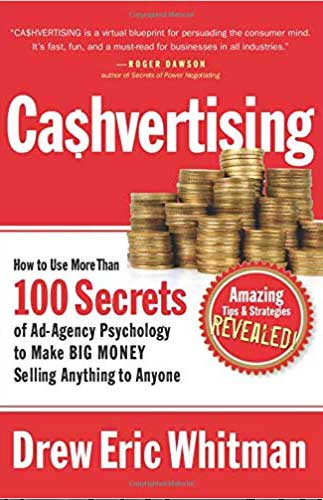 Most often successful online businesses are backed by great ad copies.
Copywriting is a skill that can be learned, and fortunately, that skill alone can help you make a good amount of money. 
Cashvertising covers everything related to writing great copies and understanding user psychology.
The methods covered in this book can be used in your landing pages, ad copies and wherever you want to attract and convince your target customers online. 
Try out this title if you want to sharpen your copywriting skills.
7. Growth Hacker Marketing: A Primer on the Future of PR, Marketing, and Advertising
Author: Ryan Holiday, Published: September 2013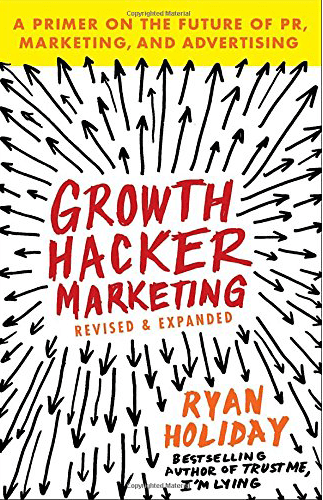 I would recommend this book to all the startup enthusiasts. It will tell you how you can grow your business rapidly through 'Growth Hacking'.
Unlike the other books that I mentioned above, this one may not have a lot of actionable tips for you. But you would find knowledge that will help you form strategies.
It also has case studies on how businesses have achieved growth through growth hacking methods.
Get a copy if you are a passionate entrepreneur focused on rapid growth.
8. One Hour Content Plan: The Solopreneur's Guide to a Year's Worth of Blog Post Ideas in 60 Minutes and Creating Content That Sells and Hooks
Author: Meera Kothand, Published: August 2017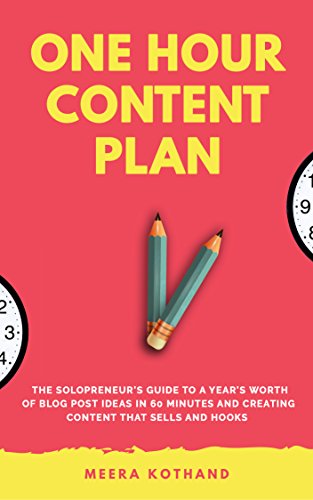 If you have been in the world of blogging and content marketing for quite some time, you might already know this.
Creating engaging content is not easy, and good content ideas are priceless.
Sometimes it is about generating content ideas that are profitable than just driving in traffic. Because even if you get traffic and your content fails to drive conversions, it can affect the whole business.
This is where One Hour Content Plan can help you.
This online business book talks about generating content ideas for compelling blogs posts in your niche.
It also talks about creating better and the right kind of content for your audience.
So, if you have been feeling stuck without getting any good blog post ideas, this online business book is something that you need to check out.
9. Web Analytics 2.0: The Art of Online Accountability & Science of Customer Centricity
Author: Avinash Kaushik, Published: October 2009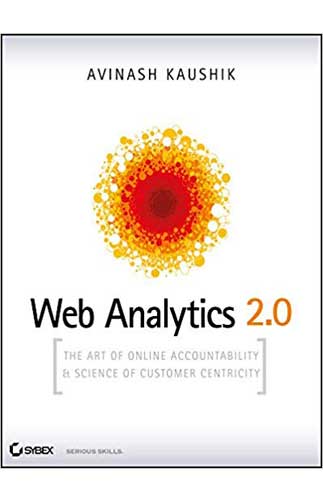 A major chunk of digital marketing revolves around tracking conversions, analyzing traffic and optimizing your website.
And if you are trying to build an online business, you should have a solid understanding of web analytics.
Fortunately, this book covers web analytics from the basics.
It also gives a comprehensive view of creating actionable strategy, applying analytical techniques, solving challenges such as measuring multichannel campaigns, achieving optimal success through experimentation, and employing tactics for listening to your customers.
This book is considered one of the best among everything that has got published about web analytics till date.
If you are trying to master web analytics for you or your online business, this one is a must-read.
Conclusion
I have recently added all these titles to my personal collection. 
I have found all of them to be super helpful, and thought I should let you know as well. 
So which book are you going to read first, or have you already read some of them?
Let me know in the comments section.
See you soon.
Disclaimer: This blog post contains affiliate links. This means if you click on any of these links and make a purchase, I will make a small commission out of it, at no extra cost to you. Thank you for your support.